Welcome to Whiteman Elementary School!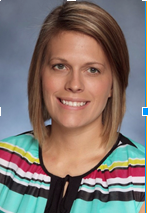 Whiteman Elementary is honored to welcome Mrs. Jessica Stewart as our Principal for the 2017-2018 school year. Ms. Stewart holds a Bachelor of Science degree in Elementary Education from Lincoln University and a Master of Arts in Educational Administration from Missouri State University. She is currently pursuing her Specialist Degree in Curriculum and Instruction. Mrs. Stewart's experience as a teacher, administrator, mother and military spouse make her uniquely suited to serve Whiteman families with excellence.
Also new this fall, we are excited to begin working with our newly elected PTO Board of Directors. Congratulations and thank you to these parents for their committment to making Whiteman Elementary the best it can be.
President

Tiffany Newell

Vice President

Sarah Stone

Treasurer

Jennifer Stahly

Secretary

Katie Phillips
Lastly, as you roll through tons of summer fun, please keep two dates in mind. We will email homeroom assignments to you during the last week of June. Families are invited out to school to meet their homeroom teacher on Tuesday, August 15 from 5:30-6:30 p.m. at our Open House. Then, the fun begins on Thursday, August 17 with our first day of school. We wish rest and joy this summer! In the meantime, please call us at 660-563-3028 if we can be of help. As always, keep smiling and keep in touch :)